Virtual Brno Stroke Meeting 2020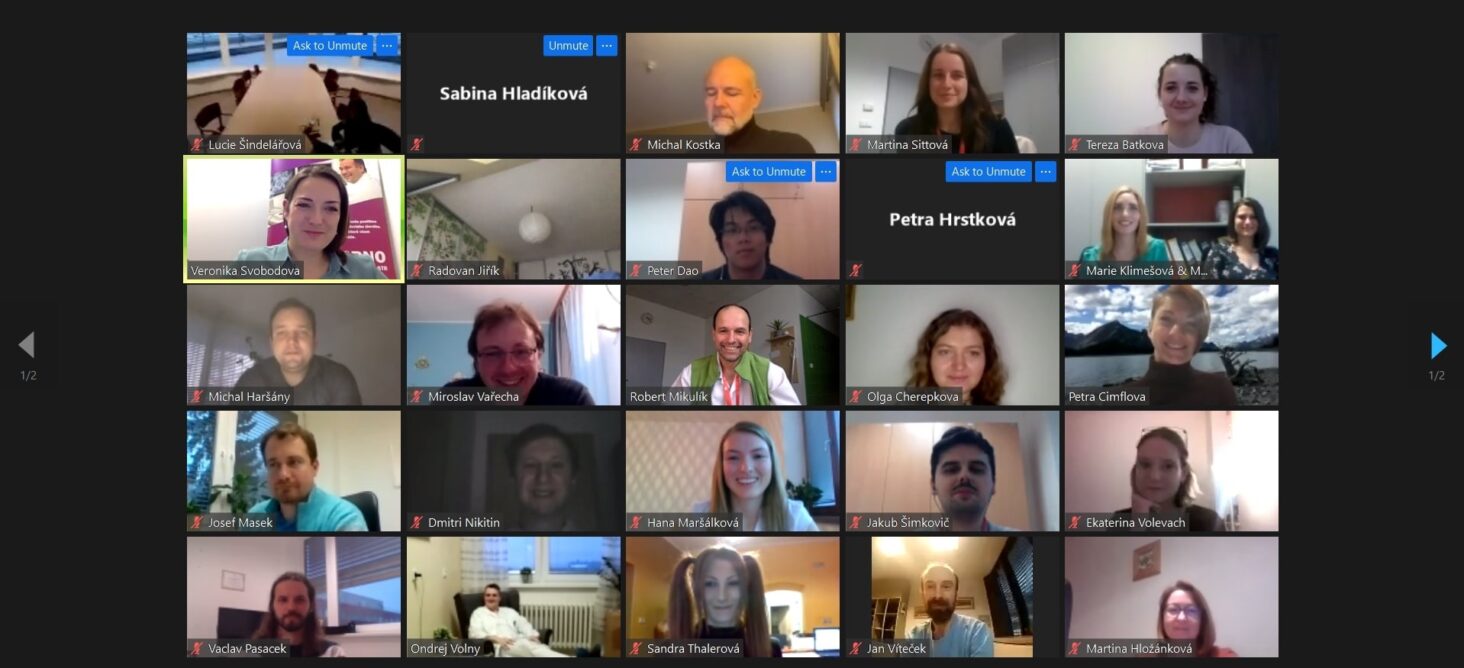 The seventh issue of the Brno Stroke Meeting took place in the online environment. Members of the Cerebrovascular Research Team of the International Clinical Research Center of St. Anne's University Hospital Brno (FNUSA-ICRC) met by videoconference with representatives of partner organizations and companies involved in joint research projects in the field of stroke.
More than forty participants took part in the presentation of the results in the 2020 year as well as the plans for the year 2021, not only from the Czech Republic, but also from Poland and Canada. The introduction of seven new members of the FNUSA-ICRC Cerebrovascular Research Team was followed by a presentation by the team leader, Professor Robert Mikulík. In it, he described the development and use of existing infrastructures within the research program and emphasized its fully translational nature.
Other significant results achieved this year include the launch of two new projects – STROCZECH (network of stroke centers for the implementation of academic clinical trials) and IRIS-TEPUS (implementation research to improve the care of patients with stroke) or newly established cooperation, not only in the Czech Republic. Masaryk Memorial Cancer Institute, National Center of Cybersecurity and the Danish Aalberg University will thus take part in the fight against stroke. Thanks to information from the press conference of the Stroke Brno project, cooperation with the Senzoor start-up also began.
During the videoconference more research projects were introduced – INBIO projects, MUDr. Aleš Hejčl presented the results in the field of prevention, diagnosis and treatment of brain aneurysms. There were also talks about plans for the future, which underline the importance of cooperation between the institutions of the Stroke Brno cluster. Much will also depend on how many grants can be obtained, if all were successful, the FNUSA-ICRC Cerebrovascular Research Team would receive more than 50 million crowns. Let's keep our fingers crossed!